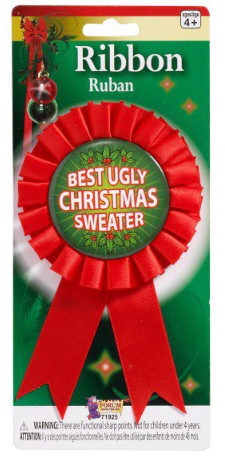 As you are probably already know, the infamous widespread fashion tradition of the holiday season is the ugly Christmas sweater. Today, these cheesy and tacky garments have a fond nostalgic place in our hearts. People have now embraced the tradition and love to get one every holiday season. So do you need to find an ugly Christmas sweater for your next Christmas or office party? You might think that merely finding an incredibly hideous ugly Christmas sweater is all it will take to win first prize for the ugliest sweater at your next holiday party. I think you'll soon learn that it's no longer that easy. Competition is getting pretty stiff out there, and you might have to go beyond relying merely on your sweater to stir up enough ugly to win a prize but fortunately for you, we have some good creative suggestions. Affiliate disclosure: as an Amazon Associate, I earn commission from qualifying purchases made from Amazon.com.
Best Ugly Christmas Sweater Ideas

3D Squirrel in the Christmas Tree Ugly Sweater

This season, when your friends see you wearing this cute cozy Christmas sweater, they'll be wishing you a very Squirrely Christmas! If you are showing up for a Christmas dinner alone, why not bring a little adorable buddy along! This accessory can be attached or removed from the shoulder. You can give the little stuffed squirrel to one of the kids as a cute way to give a gift away for Christmas! This ugly Christmas sweater is available in several different sizes ranging from size x-small to 5X plus.

Animated Crackling Fireplace Sweater

Stand out from other ugly Christmas sweaters with this clever animated fireplace sweater! Wow your coworkers, friends, and family with this eye-catching creative Xmas sweater. Hopefully nobody panics during the holiday party and splashes water on your sweater!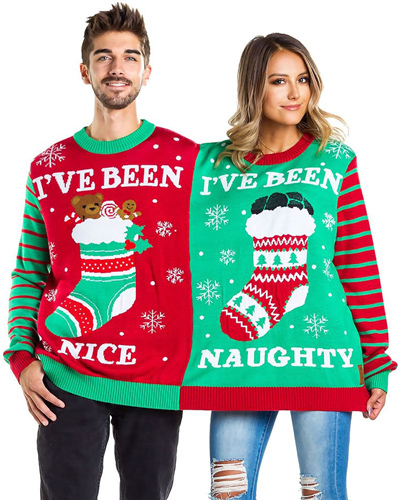 Couple's Two Person Ugly Christmas Sweater

If you want your significant other to literally stick by you during your next holiday party, you and your loved one can wear this two-person sweater for couples! Don't worry about your boyfriend or girlfriend wandering off and leaving you alone stuck in conversations with people you don't like. This couple's ugly Christmas sweater will put your relationship through the ultimate love test.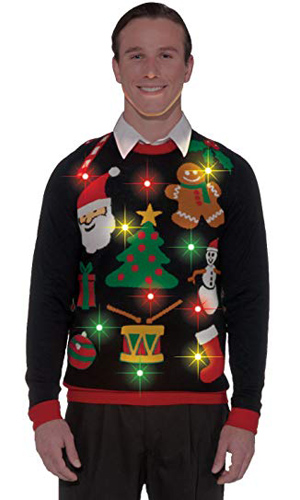 LED Light Up Christmas Sweater

Powered by 10 LEDs, light up your next Christmas party by wearing this fantastic light up ugly Christmas sweater! If someone blows the fuse and the power goes out, you will be a lifesaver because the LED lights in this sweater are battery powered. The battery pack is discreetly hidden in the side and uses three AA batteries.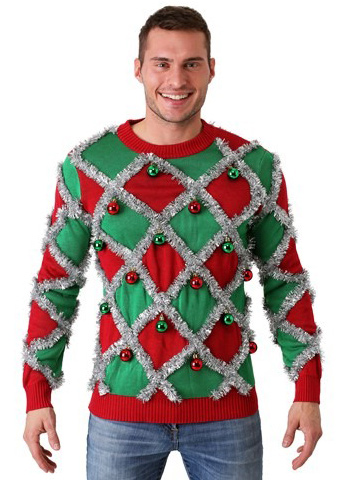 Tinsel Ugly Christmas Sweater

If you don't want to light up your next Xmas party, this is a good alternative Christmas tree ugly sweater.