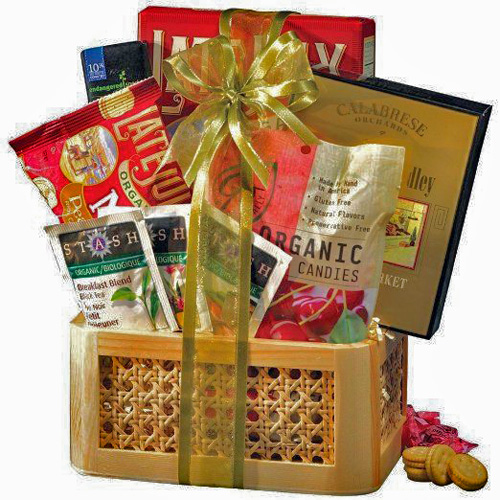 Looking for a  special healthy gift to give to a good friend or family member? Even though we have plenty of choices when it comes to healthy foods, you might want to take the time to explore organic food gift baskets.  You will see after a close examination that there are a number of reasons why organic foods make for the perfect gift basket!
You don't have to be an organic food eater to enjoy this gift. This one reason why a gift basket with an organic theme is attractive. If you have a friend that you want to introduce to the benefits of organic food, this type of gift basket will make a great gift! Many people introduced to organically grown food are surprised by how good the food taste! Normally, organic food taste about the same or even better than food with artificial additives.
Another reason why organic foods make a great gift basket is that they can be given to someone for almost any holiday such as Mother's Day, Father's Day, Thanksgiving, Christmas, and Easter! They can be for almost any special occasion like birthdays, graduations, weddings, and anniversaries. Also, these gift baskets can be given for simple occasions such as a housewarming party.
You have a lot of options when choosing your organic food basket. Most people think organic foods are just organically grown vegetables and fruits, but it is more than just that. Organic foods can include cheese, crackers, bread, pastry, dessert, and candies. You can even buy this food individually if you feel creative enough to make your own organic food gift basket! However, if you don't have time or feel confident in creating your own basket, you can purchase prepackaged beautiful organic food gift baskets online!