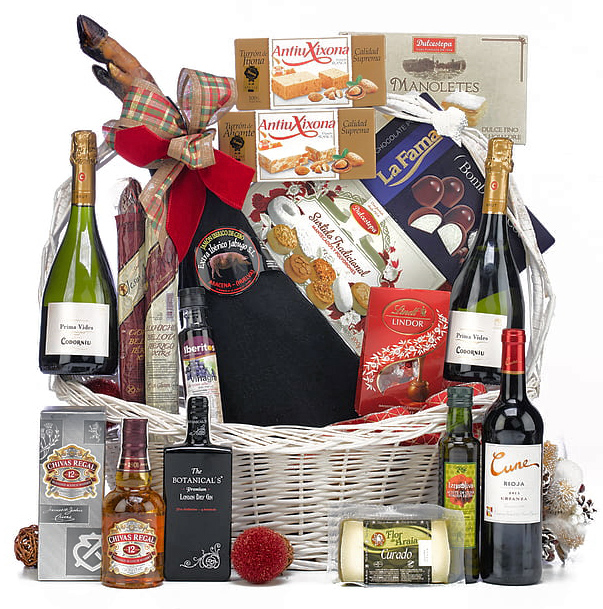 Gift baskets are an excellent, thoughtful holiday gift idea for anyone on your shopping list. The reason is that baskets are easy to customize, depending on the tastes and needs of the receiver. There is nothing more heartwarming than your loved one or good friend know that you took the time to select the right present for them. The good news is that you can special order customized baskets from a variety of brick and mortar places as well as online gift shops or you can create the gift yourself.
Because these gift baskets can be customized, the sky is the limit as to what you can put in them. The best way to get your start is understanding your gift recipient's likes and dislikes to ensure that what you fill the basket with is something they are going to enjoy and get good use out of the items.
Customization is an especially suitable way of giving for the person who seems to have everything! You probably have a few people like that on your list who buys what they want and need, leaving no apparent opening for gift givers. In this case, you look to their hobbies and interests. For example, if the person on your list enjoys gourmet food and cooking, you might fill a holiday basket with gourmet edibles, a few snazzy kitchen tools and perhaps even a magazine or two that highlights cooking or wine.
Sometimes, you have to think outside the box for a few of the people on your list. What if you want to get your neighbor a gift but don't them well enough? Think about what you do know. Are they especially meticulous with their landscaping or garden? Do they dote on their pets or do you seem them detailing their vehicles often? You could create Christmas gift baskets with garden items and a gift certificate to a local nursery or perhaps create a package with pet toys and chewy treats for the furry member of their family. The same principle would apply for items to use for car detailing such as streak-free detergent, wax, chamois and even a new wash bucket to pack the items in instead of a basket.
There are times when you feel obligated to give a gift but you truly don't know anything about the recipient. This could be a priest in your parish or your spouse's boss, just to name a few. There are gift basket ideas that are somewhat universal. Seasonal fruits, chocolate, drink mixes and coffee, and crackers and cheese are some easy options.
The bottom line is remembering who you are buying for. Is the gift for a graduating high school senior or college student? Give them a college "survival" basket filled with snacks and gift certificates to local fast food places. An infant basket might contain diapers, bath supplies and clothes whereas a basket for an entire family might contain DVD movies, snacks and even board games to promote quality family time together. Buying Christmas gift baskets is not rocket science, but does require some brainstorming to customize them based on the recipient's likes and needs.